Been meaning to start this for a bit now. Every week I'm going to post a few tracks from my Saturday night set at The Maritime Hotel Caffe. For those of you that are unfamiliar, it is a very special place... Usually low key, it occasionally becomes a show case for the B & T over made up douchier than thou sect... The good news is that I can play almost anything I want as long as I don't mind refusing to play Lady Gaga. Which I don't mind. Not at all.
Track//Band//Album (year)
Icons of Summer // Cold Cave // Cherish the Light Years (2011)
This album just came out and I love it. Impeccably arranged and produced, this is definitely the kind of rock tinged synth pop I can never get enough of. Icons of Summer is a fast dance track with some great one liners and some awesome synth noise in the middle so it doesn't get too too poppy... But speaking of pop...
Email Me More // Tommy February6 // Lonely in Gorgeous - single (2005)
This is an old standard of mine by lame-o alt rocker gone latin freestyle revivalist Tomoko Kawase. Total late 80's throwback, it's a b side off her single release for the intro to the Paradise Kiss anime. It's also perfect for moving into some more recognizable 80's dance...
State of Attraction // Paula Abdul // Forever Your Girl (1988)
I don't really have to explain this do I? Not one of the singles off the record, but still a classic "...each time we kiss mmm-wha!"
Drum of Glass // Monomen // Monomen LP (2007)
Another classic as far as I'm concerned, this track combine a simple yet effective dance beat with angular post punk guitars, melodic synth hooks and powerful swallowed vocals. It's pretty rad. Too bad the band broke up shortly after the release of this record...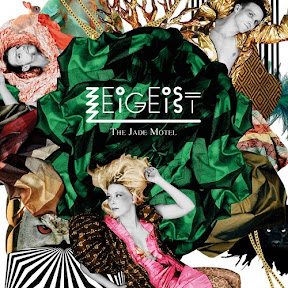 Tar Heart // Zeigeist // The Jade Motel (2008)
I only just heard about this band, which surprised me since this Swedish pop group sounds like a more melody obsessed version of The Knife... Which makes them way better in my book.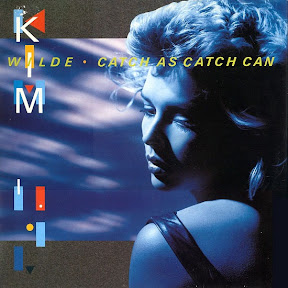 Sparks // Kim Wilde // Catch as Catch Can (1983)
One of my favorites from my favorite decade of music, Kim Wilde is mostly know for her hits "Kids in America" and a rad cover of "You Keep Me Hanging On". But she has so many more awesome tracks! Sparks, one of the final songs off her 1983 record is a straight forward Hi-NRG dance pop song that I have yet to find anything wrong with. Movie montage music to the max extreme.
That's it for now. See u next week for some more recommendations from my vinyl/mp3 collection.
Ps. Anyone wanna give me and teach me serrato?
ATTACK, ATTACK, POP OKAY?!?!?!